Release of our new website!
Now the new website is published and we would like to thank the creator Anna Nordqvist,
who has had patient with our big ideas. She has managed to bring life to the feelings that we wanted to express.
The pride and joy of our beloved basenjis! New pages has been added so please take some time and explore.
Zulu in the top!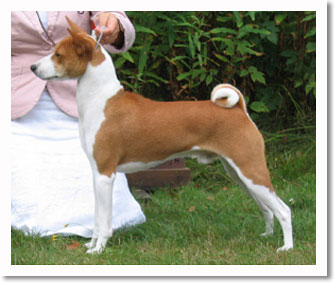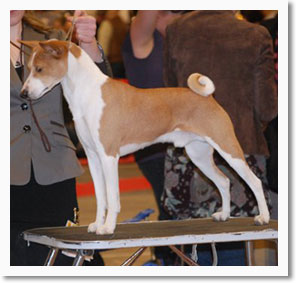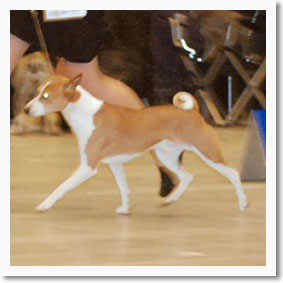 S DK Ch Faraoland Saga Zulu, "Zulu", had a terrific weekend on his home arena in Malmö with BOB and CACIB.
Congratulations to owner Gunlis!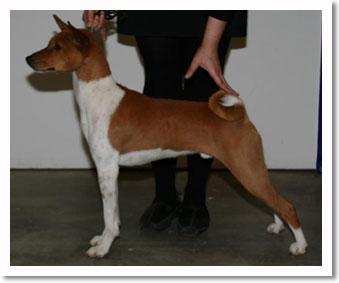 Also Kenzo's son "Verro" had a nice placement at the same show. He went from junior to reserv in best male.
20th of March
Yet another successful weekend!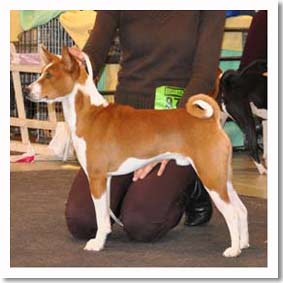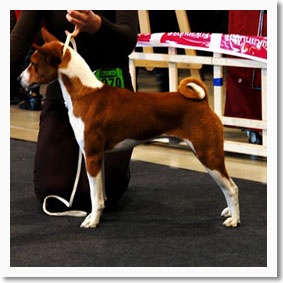 "Solo" got two more junior CACs and is now
a new lituanian junior champion! Well done and congrats to Airida!
13-14 of March
What a debute!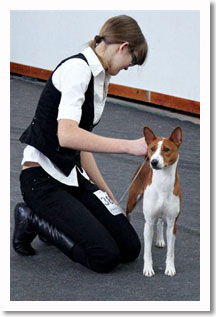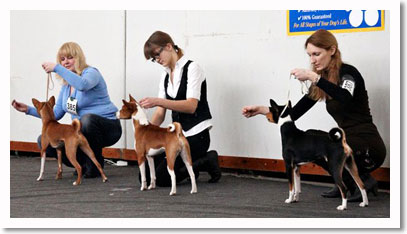 "Solo" Faraoland La Fuerza Mayor ( the Power of Love) was
BOB junior with JCAC, BOB and BIG-5. Congrats Airida!
Angus is here!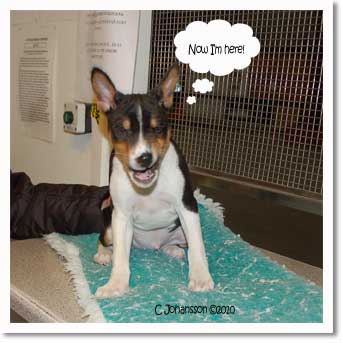 Elsco Amabrawyin
Basenji of the Year in Sweden




Basenji of the Year in Norway



S N DK FIN NORD INT Ch SV-07 NV-07
SV-08 NORDV-08 SV-09 NV-09 SBIS
Faraoland Bluetooth Enigma
Vicita's Mystic Shadows Of Giza
Viking's daughter Mody BIS Junior!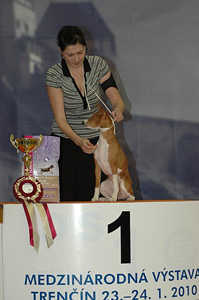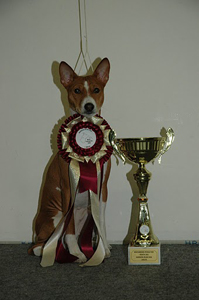 Elegant Elephant Hapiness Mod She won her class with junior-CC
and became Best In Show Junior at an international show in Trencins!
New champion!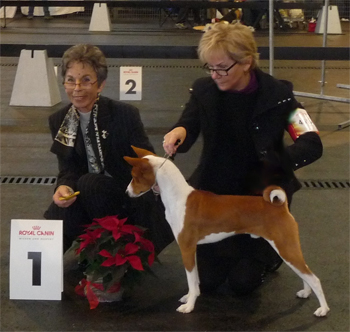 Divo took his 3rd german junior CAC in Nürnberg 2010-01-16 and
is now a German Junior Champion! Congratulations Paul & Erika!
Finland International 2010-01-10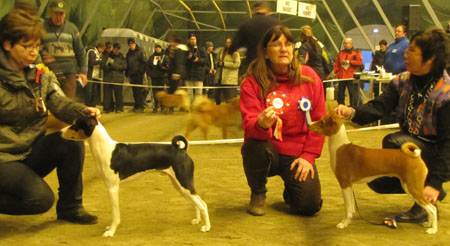 Kenzo's son Amos, Kenjaali Hadhiri-Hawker, won the junior class, was 3rd best male with res-CC and BOS junior.
This was his debute in the official classes! Congrats to owner Paula and breeder Naranja! Photo: Sari Savo